Why Your Business Needs A Digital Strategy
Keeping up with digital technologies and incorporating them into your business is essential if you want to remain competitive in an increasingly digital marketplace. This handy guide will help you start right now.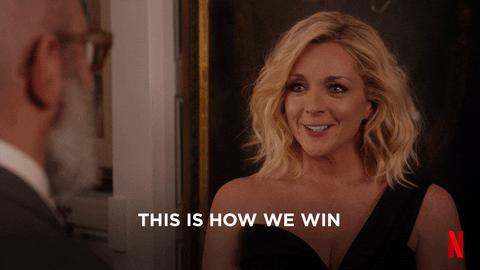 The key components of a digital strategy are:
Online presence
Your business website, mobile website or a campaign mini-site
Social media profiles (LinkedIn, Facebook, Twitter, YouTube, etc.)
Corporate advertising profiles (e.g. On sites such as yellow pages online or truelocal)
Links, information, reviews or articles appearing on other businesses' websites.
Digital marketing
Digital marketing is the promotion of your business using online resources and tools. Tools used in digital marketing include websites, micro-sites, mobile apps and social media platforms. These may include online banner ads, search engine marketing, Facebook ads, LinkedIn ads, blogs, guest blogs, newsletters, email marketing, mobile banner ads and e-books.
Selling online
Using online selling in your business allows customers to buy from you whenever they want, even when your shop doors are closed. Selling online typically helps reduce processing times internally, enabling you to focus staff elsewhere in the business.
Customer interaction
Customer interaction is about giving customers access to your business through whatever means they prefer – a mobile device, a desktop computer, phone call or social media. It should require minimal effort from the customer to find the information, service or product they are looking for.
To support your engagement with customers, you could use customer relationship management to help you:
Capture and collate information about your clients
Track contacts, callbacks and deals
Track the performance of your traditional and digital marketing strategies
Link your customer information with your accounting software.
Online security
Online security is particularly important for small businesses as it is the virtual assets – the data and information stored on computers and file servers – that are generally the most valuable assets. And often irreplaceable, assets. Online security may include:
Staff policies for accessing and storing company data, using digital technologies, and dealing with customer information
Cloud-based backup systems
Secure software and payment systems.
Supplier interaction
Being active in a digital economy means you have access to global and national markets to establish potential supplier relationships, as well as the capability to undertake supplier interactions more efficiently and effectively.
Your business can profit from sourcing suppliers online – particularly if your suppliers have also embraced digital solutions to provide their products, services and quotes online.
Mobile-based solutions
Integrating mobile-based solutions into your business may include strategies such as:
Mobile commerce – giving customers the option to transact via their mobile phone or tablet
Mobile websites – responsive websites that scale down to a mobile phone or tablet's screen size
Mobile applications – purpose-built mobile applications (apps) to help users complete specific tasks. Applications can be either external (aimed at customers), or internal (i.e. Aimed at staff, to help them carry out business more efficiently).
Efficiencies through technology
Using the right digital technology for the right purpose, be it hardware (tablets, computers, smartphones, servers, etc.) or software (e-mail marketing, CRM systems, business management software) can decrease your business overhead by providing your staff with the capability to undertake their work more efficiently and effectively.
For example, you could introduce digital technology that may lead to cost savings if you automate how to:
Manage time sheets and pay
Plan and resource work
Order office supplies and stationery
Manage rosters and leave
Provide real-time performance appraisals of your team.
Cloud computing
Cloud computing means storing and accessing data and programs over the Internet instead of on your computer's hard drive.  It is one way to increase capacity or add capabilities as you need them without investing in new infrastructure, training new staff, or licensing new software.
So, now you have an idea of key components of a digital strategy and how to go about it. You can use this information to assess where you are and where do you want to go.
Which one are you?
Three stages of digital innovation
Surviving (novice)
A business at this stage would have some digital innovation by using basic and broad digital channels. For example, they might have a website and social media that isn't updated regularly and are unable to accept orders via email.
Consolidating (active)
This business would have moderate digital innovation with a website that is used as an e-commerce platform to accept orders. They may be using various pieces of software internally to simplify their processes, or they may be using some cloud-based services.
Leading (advanced)
A business at this stage is at the top of the digital innovation strategy, and constantly striving to better its digital position. They embrace digital solutions across the nine key components of a digital strategy and invest in technology and digital solutions across every level of the business.
Get a FREE consultancy for a custom digital strategy for your business.